Serving the Lord...One Laugh at a Time!
Based out of Columbus, Ohio Dave & Dwayne have traveled the country together since 2009. They entertain people of all ages with their hilarious comedy drama sketches. Rooted in the Word of God, their comedy not only tickles the spirit, but it also feeds the soul.
Our Mission
It is the mission of Dwayne & Dave Ministries to spread the love of God by filling the spirit of others with His joy. Using our creative gifts in the dramatic arts, we strive to nourish souls with laughter, wisdom, and hope. It is our goal to encourage saints throughout the world in hopes that they will join us in our call to spread the love of Christ.
Dave, Dwayne, and Duck Dynasty?
---
Twice we have had the privilege to open for Duck Dynasty's Jase Robertson. It has been a true blessing meeting Jase and partnering with him to deliver God's message. Jase is a gifted speaker who shares the gospel clearly and straight forward. He is a must see if you ever get the chance.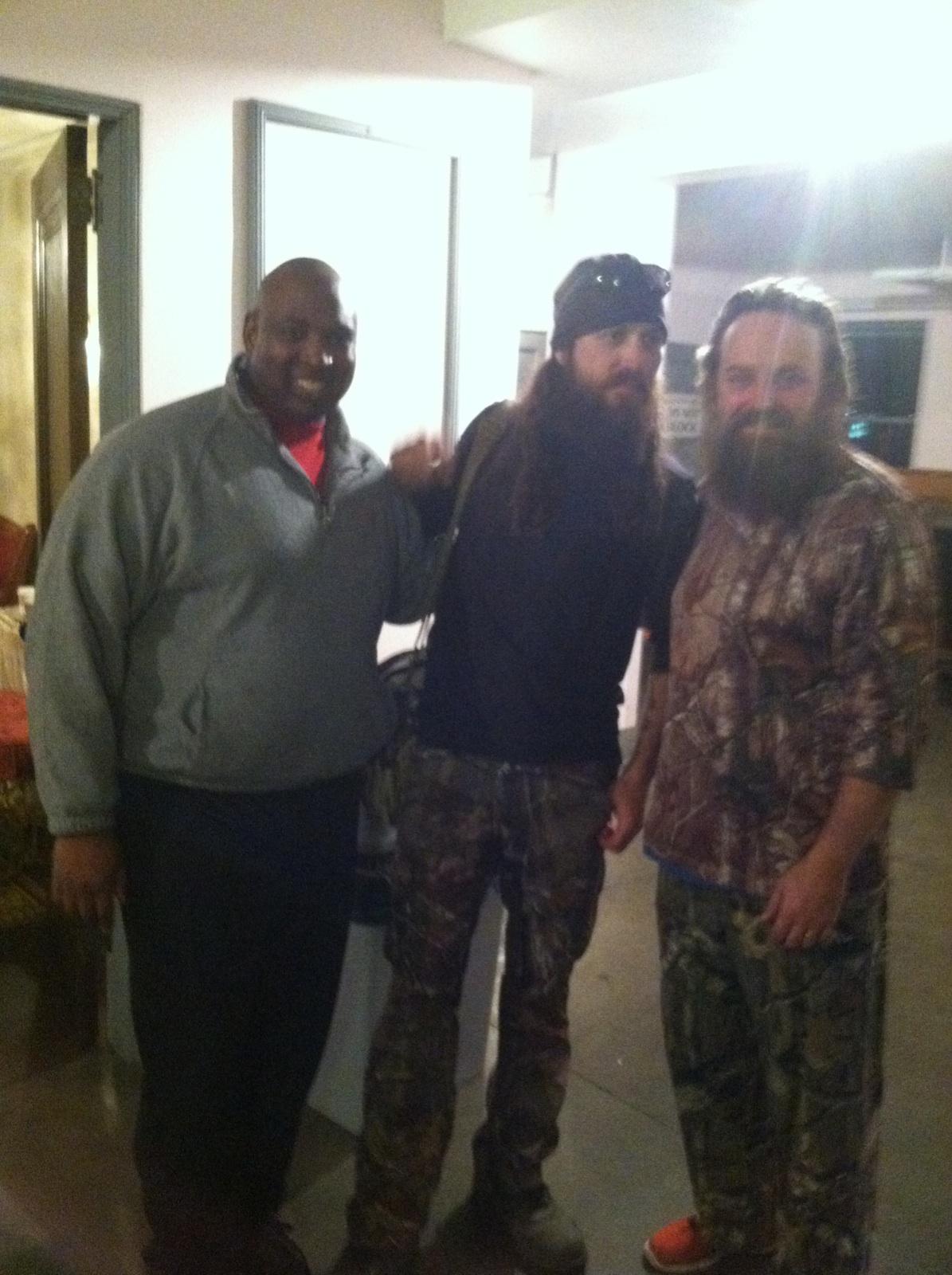 Support Us
---
We are so grateful for our partners who help support us. Contributions to this ministry help us share God's message of love with people in places who are struggling financially. Donations also help with our operating expenses, and they defray traveling costs.

Dave & Dwayne Ministries, Inc. is a non-profit organization under 501(c)(3) of the Internal Revenue Code.
All donations are tax deductible.